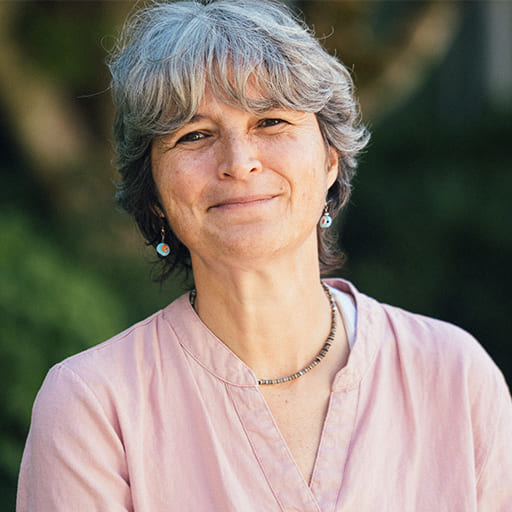 Maria Adelaida is a Colombian-Canadian writer, author of the novel Tiempo del Sur (2018) and short stories such as¨Ucluelet¨ published in Relatos Entrecruzados (2020), "Las Mireadas de Outremont" among others.Escobar is also a Spanish lecturer at the University of British Columbia, where she teaches Spanish language and culture. As an educator who completed a Ph.D. in Hispanic Studies and has taught literature, culture, and cinema courses. Aside from her teaching work at UBC, she has actively participated as a volunteer in several service activities for the Department of French, Hispanic, and Italian Studies (FHIS) at UBC. Escobar's passion for equity and diversity has led her to be a mentor and a role model for countless students at McGill and UBC, as well as for young women in Colombia.
Links
Get more info here
WALDO BRIÑO LOVE MY COMMUNITY
Omar Garcia is a journalist and founder-director of the Latino newspaper Sin Fronteras that circulates in Vancouver from 2010 and from which he has been concerned with highlighting the work of people who also work for the Hispanic community in the province of British Columbia and supporting all events in favor of the Latino community. Sin fronteras has been established as one of the main Spanish-language newspapers in Vancouver, Victoria and Kelowna in British Columbia. Omar Garcia has been recognized with the 'Outstanding Latino Canadian in Media' award in 2015 from the Latino Canadian Chamber of Commerce. In 2019 Garcia was elected a member of the Colombian Canadian Association of BC and later elected as president of said non-profit entity, whose mission is to strengthen the Colombian community by holding ethnic-cultural events.
Links
Get more info here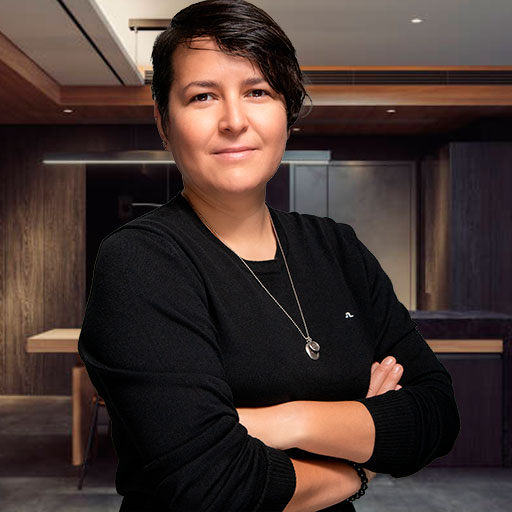 "I moved to Vancouver from Mexico in 2008 when I started our first big project, Multiservices Vancouver. To this present day, we have been able to create jobs for our community and offer growth opportunities for our teams. We have been able to sponsor Latin new-comers and have supported them in their growth to open their own businesses. Later on, my partner and I wanted to bring part of our cultures to North America and increase awareness of Latin America as a whole. Mi Tierra Latina is for and by the community. Our goal is to boost business prospects for members of the immigrant community. With more locations, we are offering more opportunities and spaces for Latin entrepreneurs to showcase their products, We are at four locations and plan to open more so we can handle larger volumes and be able to lower prices"
Links
Get more info here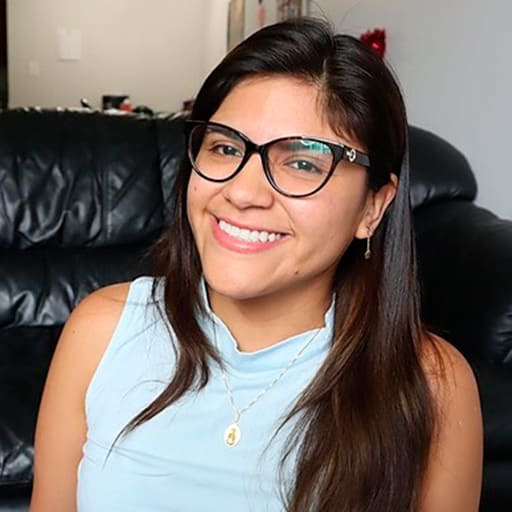 "My mission is to help people migrate to Canada and offer them complete and updated information about Canadian immigration processes and news about this country. " At the beginning, it was hard to find information about Canadian immigration processes. That's why Sanchez opened her YouTube Channel, "Malu en Canada" to teach people who want to study, work, and live in Canada how to do it "Step by step"
Socials:
@Estudia, Trabaja y Emigra a Canadá
Non-Latino making an impact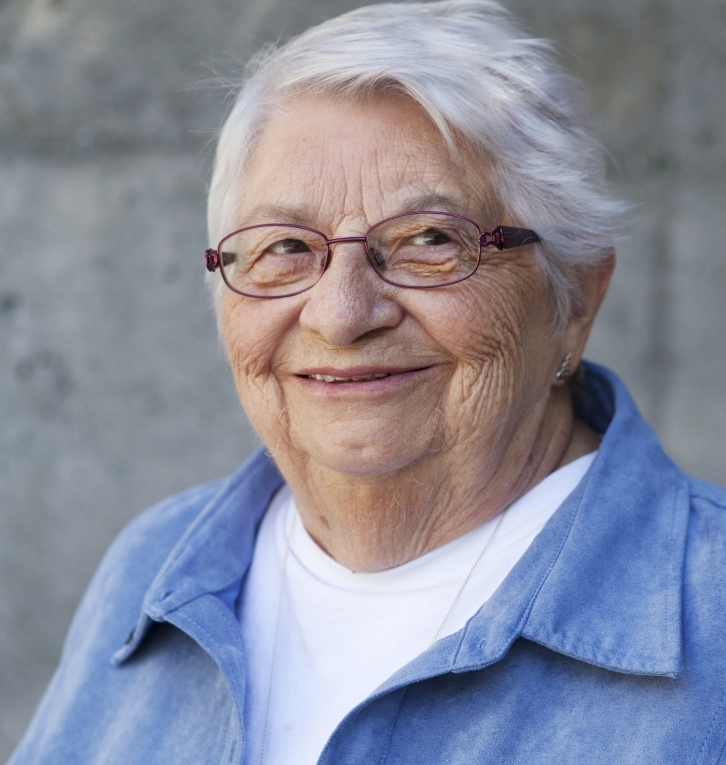 "I have lived in a variety of countries including Malaysia, Brunei USA and Chile. I have been a teacher, school principal and community developer. For almost 30 years I was a member of a Roman Catholic group of Franciscans. One of the most important times of my life was the years I spent living in Santiago, Chile during the second half of Pinochet's dictatorship. There I learned through my involvement in the community that we are all part of many unjust social systems and that working together to bring about change is critical. On returning to Canada with my partner, I learned that as a lesbian, I was not able to sponsor her as my family. I challenged the Minister of Immigration and Canada's Immigration Laws. A group of us who had similar experiences spent 10 years working to change our Immigration Laws. In the course of this work, we began to receive emails from LGBTQ! People living in many parts of the world who were being persecuted. With what I had learned in Santiago, I brought a group of people together to respond to their needs. That group is now called Rainbow Refugee Society. My ability to speak Spanish enables me to provide information and support to LGBTQI from a variety of Spanish speaking countries to successfully achieve Permanent Residence in Canada"
Links
Get more info here
"My name is Simone Quessada de Faria Santos, I graduated in Pedagogy, I am a teacher, researcher of bilingualism and heritage language, passionate about children and education. Since 2013, I've dedicated myself to bringing Brazil's artistic and cultural diversity, in addition to our mother tongue, supporting and working as a pedagogical coordinator in the non-profit -Oficina Curumim Parents Society- for almost 10 years. I coordinate and guide the pedagogical team (teachers and volunteers) providing pedagogical support and organizing cultural and artistic events for the families that are part of the non-profit. I also lead literature, arts, and culture activities with the Itinerant Oficina Curumim. I love my land, our cultural diversity, and our language, that's why I do this work with so much love, and I know how important it is to value and maintain our roots, spreading this feeling of Brazilianness to all the people who carry your brand in their hearts and history"
Links
oficinacurumim
Todo un Camino Recognition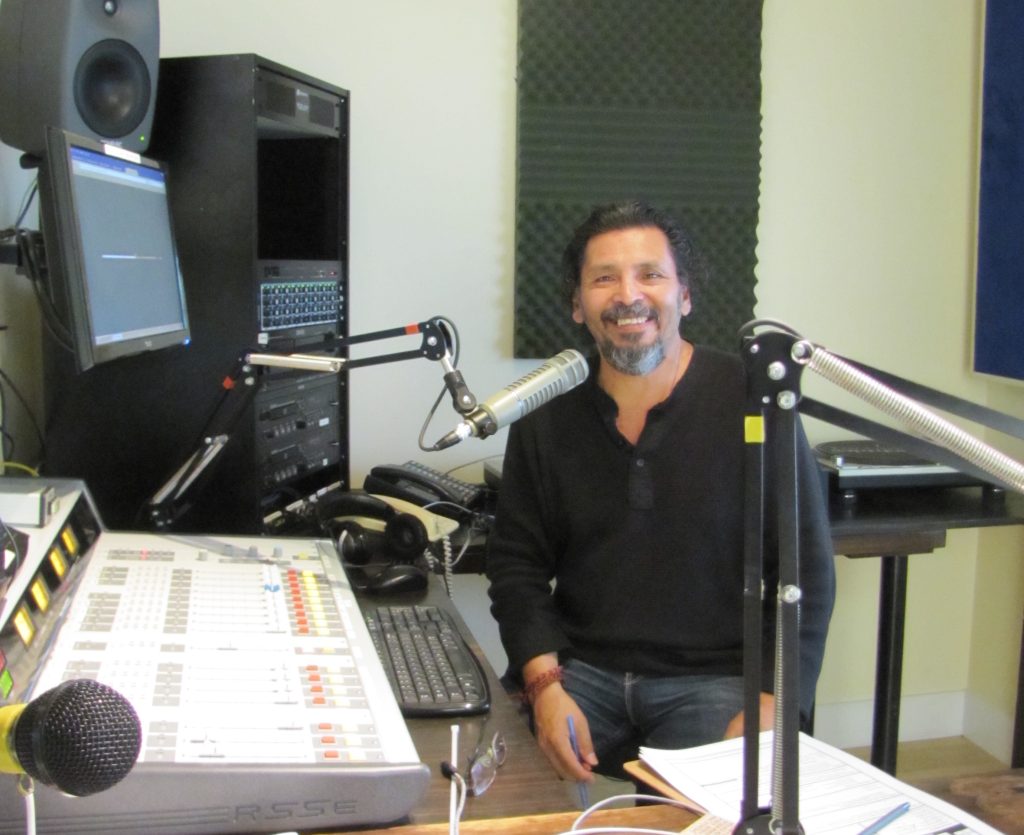 Ramon is a musician and radio broadcaster. Founder of Nicaragua's Ministry of Culture, participating with music groups such as Bruce Cockburn, Los Munequitos de Matanzas. For almost 30 years, Ramón Flores and El Bus de las 7 have showcased music and community information to members of the Latin American family, waking up his audience to better mornings. Ramon has also collaborated with different music groups such as Rumba Calzada, Chango Ache, Xarabanda, Orquesta Maya, among others, and with artists such as Sal Ferreras. He has also been part of different theater plays as well as experimented with the plastic arts and literature. He's soon to publish his first novel. El Bus de las 7 microphones has always been open to our community. Ramon has encouraged new generations of radio enthusiasts, artists, and the broader Latino population to spread their message through this media outlet, generating a significant impact on community organizations and their members by disseminating relevant information about the Latin American diaspora in BC.
Links
Get more info here