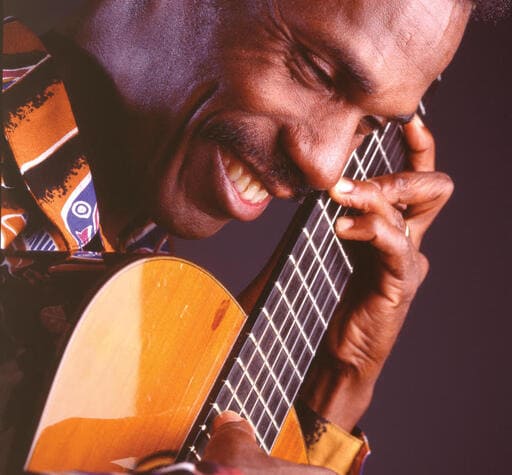 Virtuoso Brazilian guitarist, percussionist, vocalist, and multi-instrumentalist Celso Machado transports his audiences through the richness and diversity of Brazilian music and beyond. Celso's remarkably innovative compositions are infused with a rich knowledge of the traditional music of Brazil: samba, chôro, baião, and frêvo. For forty years he has performed on concert stages throughout Brazil, Western Europe, Asia, Canada and the United States. Celso's music crosses genres; appealing equally to lovers of Brazilian music, classical guitar, jazz, folk, and world. Drawing on his thorough study of classical music, Celso composes for guitar and ensemble. His compositions have been recorded by many guitarists worldwide including Andy Summers, ex guitarist of The Police.
Links
Get more info here
WALDO BRIÑO LOVE MY COMMUNITY
Brissia Rosales is a communication specialist with a master in public administration. She have worked in training for more than 15 years convinced that training is the door to people's success. Rosales is the founder of Mujeres de Exito Mexico, Mujeres de Exito Canada and "Brissia Rosales Empowered Women" a space that supports Latina women in Canada with interviews and various online programs. "I am currently the founder and president of Successful Women Canada Society, an organization created to strengthen, support and empower entrepreneurial Latina women in Canada, with various dynamics. Together with the great team that accompanies me, we have managed to make the smiles of the women who believe in us constant and that is what has made us grow a strong, solid and above all united community".
Links
brissiarosales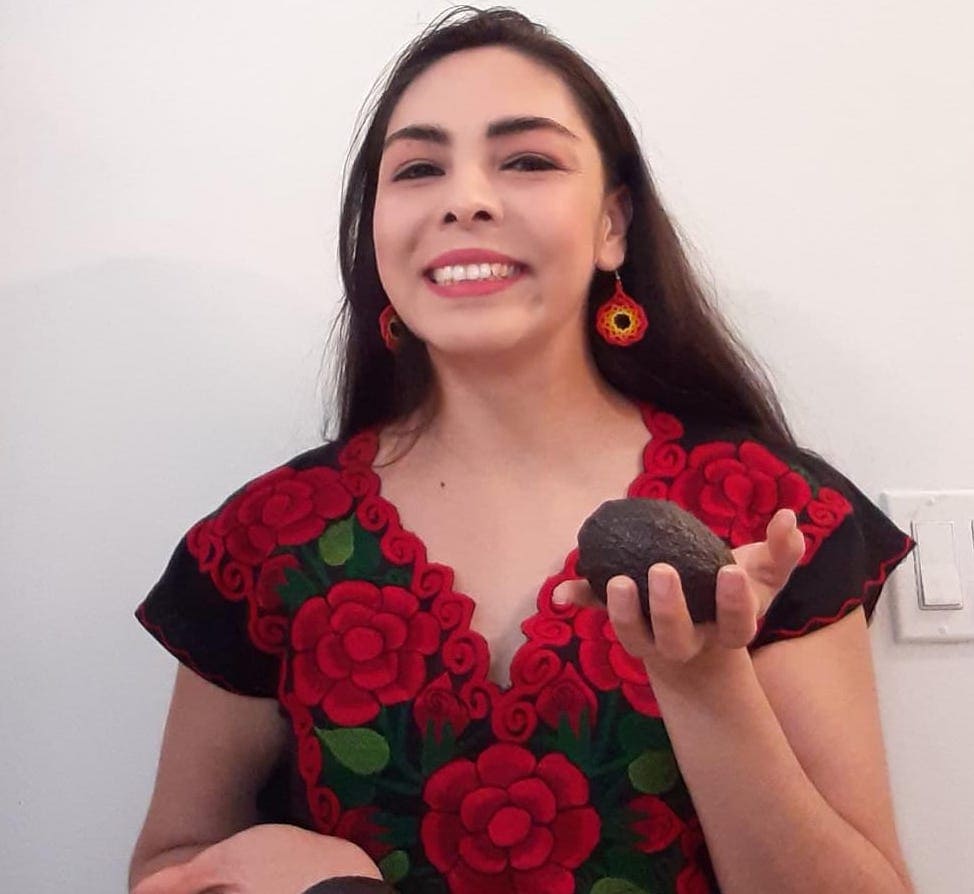 Cecilia Aguayo is the owner of Machete Mexican and Healthy Foods Restaurant in Vancouver, which is dedicated to preserving cultural heritage, promoting healthy eating habits, and building community connections. She uses traditional ingredients, cooking ancestral techniques, and family recipes, and has created a space that not only promotes healthy eating habits and promotes health, but also educates people about the importance of preserving cultural traditions and promoting cultural integration. Aguayo's commitment to creating a welcoming and inclusive space has helped foster a sense of belonging and connection among the local and Latin communities, and she is committed to supporting the growth and development of other Latin entrepreneurs and self-starters in Vancouver.
Links
Get more info here
"My team and I have helped hundreds of families achieve their dreams, as I did with my family. My aim is also, to look for ways for Latinos to give each other a hand and become a stronger community, so that we can unite in order to achieve great things through small details that could start by giving a word of encouragement or advice related to the process of adaptation"
Socials:
@alvaroasalom
Non-Latino making an impact
Heather Alicia Knox and Greg Kemp are the co-founders of the Project Somos Learning Village based in the Central Highlands of Guatemala. Originally from Vancouver, Heather and Greg packed up all their personal belongings and their dog, Tika, and traveled to Guatemala to begin construction of the Project in 2011. This eco-sustainable project provides educational and nutritional programming to Mayan children in a small village near the town of Tecpán. It supports children to stay in school by providing homework support, with a strong focus on literacy. Every day the children are given a hot healthy lunch and a nutritious snack. A specialized girls program has just been launched and is focusing on keeping girls in school, or supporting them to find an alternative path. The Project has provided steady employment to locals, as well as specialized training for some. Since their arrival, they have welcomed over 500 volunteers to the Project. Volunteers provide enhanced programming to the children like English, art, sports and music. Volunteers also help in the organic farm and in the kitchen.
Links
Get more info here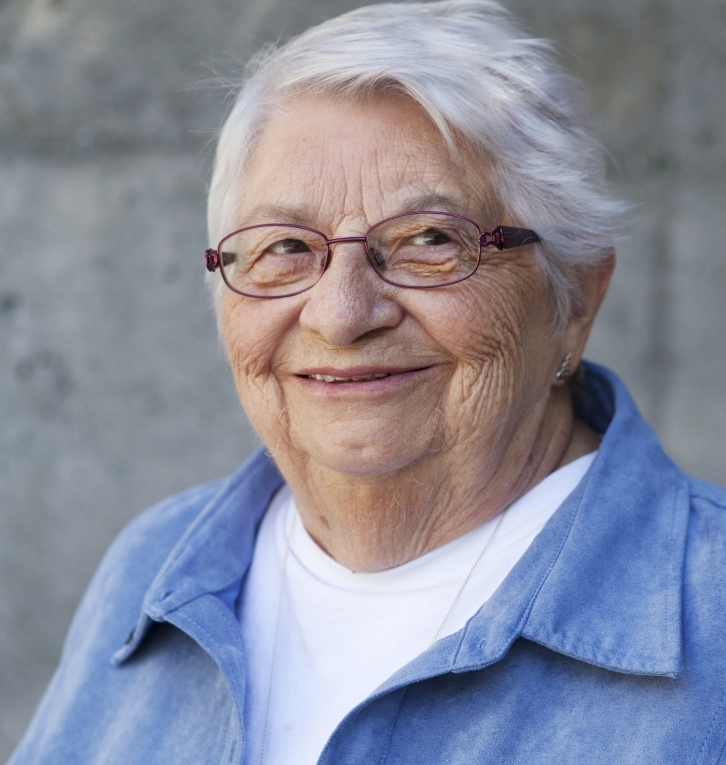 "I have lived in a variety of countries including Malaysia, Brunei USA and Chile. I have been a teacher, school principal and community developer. For almost 30 years I was a member of a Roman Catholic group of Franciscans. One of the most important times of my life was the years I spent living in Santiago, Chile during the second half of Pinochet's dictatorship. There I learned through my involvement in the community that we are all part of many unjust social systems and that working together to bring about change is critical. On returning to Canada with my partner, I learned that as a lesbian, I was not able to sponsor her as my family. I challenged the Minister of Immigration and Canada's Immigration Laws. A group of us who had similar experiences spent 10 years working to change our Immigration Laws. In the course of this work, we began to receive emails from LGBTQ! People living in many parts of the world who were being persecuted. With what I had learned in Santiago, I brought a group of people together to respond to their needs. That group is now called Rainbow Refugee Society. My ability to speak Spanish enables me to provide information and support to LGBTQI from a variety of Spanish speaking countries to successfully achieve Permanent Residence in Canada"
Links
Get more info here
Get to know our inspiring judges
Born in France, Marie-Claire Howard, MBA, is an active Community Leader and Business person in Vancouver. She works as Vice-President, Finance and Operations for HEL, a boutique employment law firm and has been recently elected as Park Board Commissioner for the City of Vancouver.
Howard has been volunteering as Board Chair for Alliance Francaise and is spearheading the redevelopment of the organization's property into a cultural centre, complete with a theatre, art gallery, artists studios, restaurant, library and classrooms.
In 2022, she joined the Board of Latincouver with the goal to help the organization find a permanent home in Vancouver. Howard is studying the Spanish language and is fascinated with the history and cultures of Spain and Latin American countries.
MBA
V-P Finance & Operations, HEL
Park Board Commissioner, City of Vancouver
Chair, Alliance Française Vancouver
Director, Latincouver Business & Cultural Services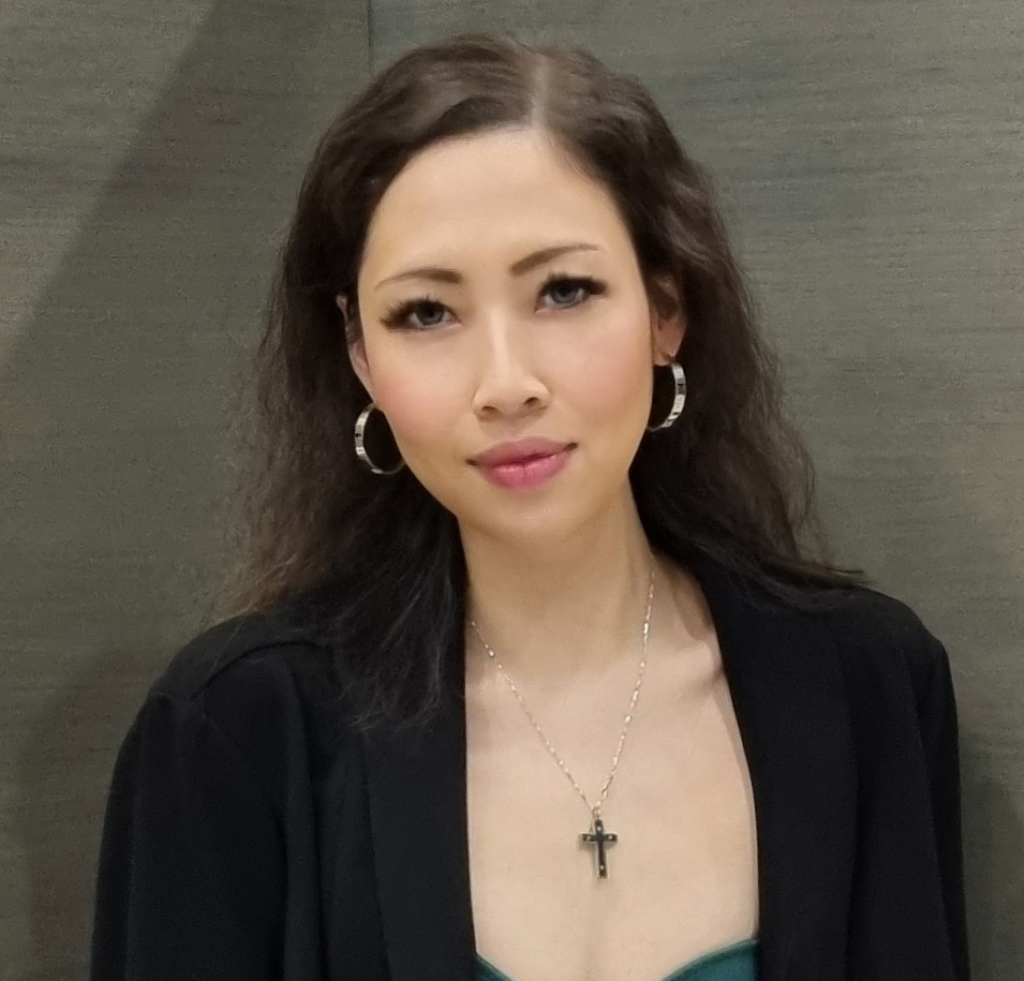 Juliana is an artist, CEO and founder of The FEM Group, Business Women Magazine Canada and La Vae. She's a community builder and an advocate for women's empowerment.
Juliana Lopes, Artist, Startup Founder, Community Builder, Non-Traditional Thinker | Empowering women through branding and marketing solutions
Yuriria Lanza, was born in Caracas, Venezuela. She studied Pure Mathematics and earned a Computer Science degree as well as a Diploma in Management Technology. 
Lanza is a Toastmasters member with two Distinguish Toastmasters (DTM) Public speaking, continuing learning, improving, and volunteering in Toastmasters in leadership positions.
"I have been involved continuously with the Venezuelan Community since 1997. I have reduced my participation in the Venezuelan gathering since 2013. However, I have been helping to volunteer in Latincouver and ILA until 2019, during the last three years attending to personal matter"